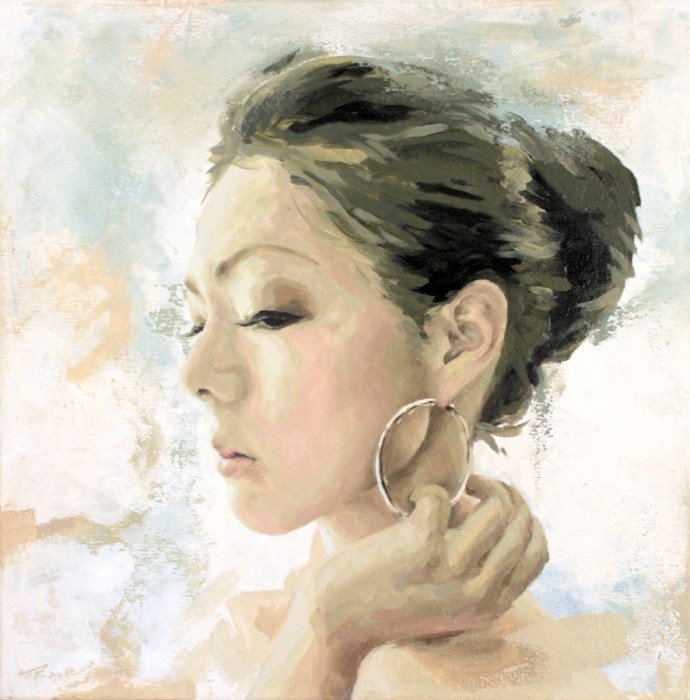 She wore earrings every time I saw her, big hoop earrings especially.
That reminded me of the Egyptians on the ancient paintings. In history people wore earrings for different reasons. Some for fortune, some for reward, some for compensation, some for punishment. People wore them as status symbols, while at different time they were marks of slaves. To protect a man's head from ghosts, or to show a girl's rebellion against authority, earrings tell a lot of stories.
Accessories with so abundant backgrounds deserved a main role in this painting. Besides, they did suit her so well with her jaw, neck, and hair, didn't they?