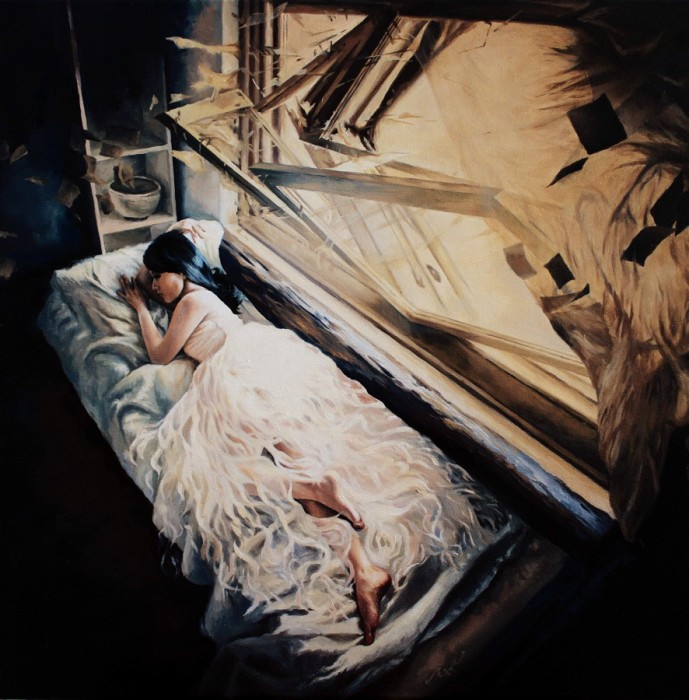 Shutting the windows tight, I could still hear the storm roaring. Stormy days are usually good painting days. The noise outside makes us more concentrated.
In the hustling world, people yell to our ears a lot.
"You should do this."
"You shouldn't do that."
"That's no gonna work."
"Be practical."
"Don't hesitate."
"Make the decision."
…
Just like shells after shells exploding besides us. But let them explode. The window being shattered wouldn't even wake her up. Even it was bombarding outside, nothing shacked her mind a little bit.
"Follow your own course and let people talk." – Alghieri Dante