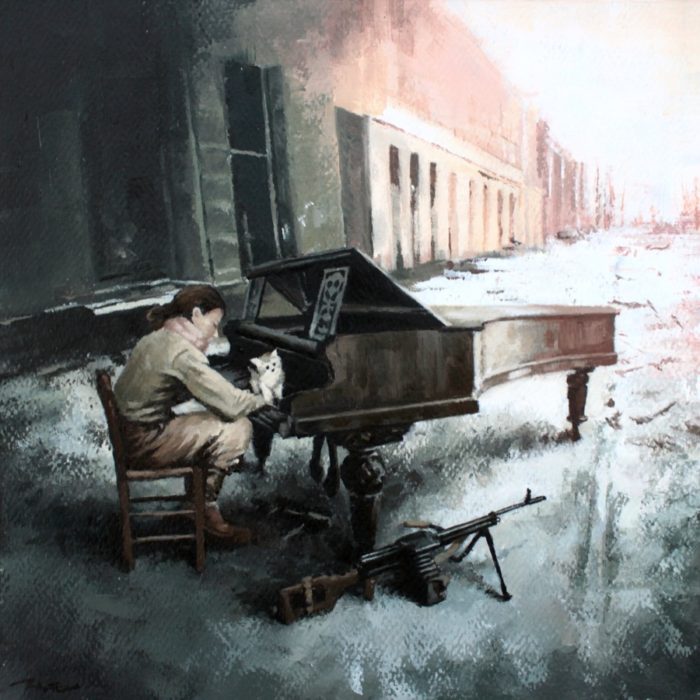 The piano is out of tune.
I should be watching the corner instead of playing piano, but I don't think that matters anymore. The war is about to end. I can feel it. For once, I thought it'd last forever. But just like any other hard times in life, it'll pass.
I try to play some soft tunes, but the kitten keeps interrupting me. She seems to have more interest in dancing on the keyboard than staying warm inside. I try so hard and finally play a few notes. Hope somebody could hear it and understand we don't have to fight each other. But if people can understand it, music should've stopped the whole war from the beginning.
OK, kitten, the piano is yours. It's out of tune anyway, and the reality isn't what I hope either.